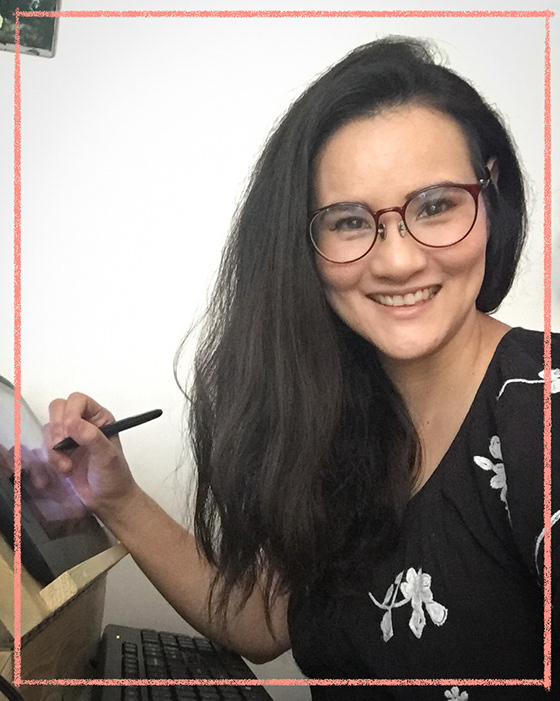 Hello and welcome to my portfolio!
I'm an illustrator who lives in a small farming community near Boise, Idaho, with my husband and two daughters. 
I was born and raised  on the Windward side of Oahu and spent my childhood hiking muddy trails, star gazing with the Hawaiian Astronomical Society, and falling asleep to the sound of surf rumbling in the distance.  These days I spend my time in the vast open spaces of Idaho with my family, still hiking and star gazing, but now I hear the rumble of trains in the distance as I fall asleep.

I earned a BFA with an emphasis in painting from Boise State University and have enjoyed transitioning into  illustration.

Thanks for stopping by.